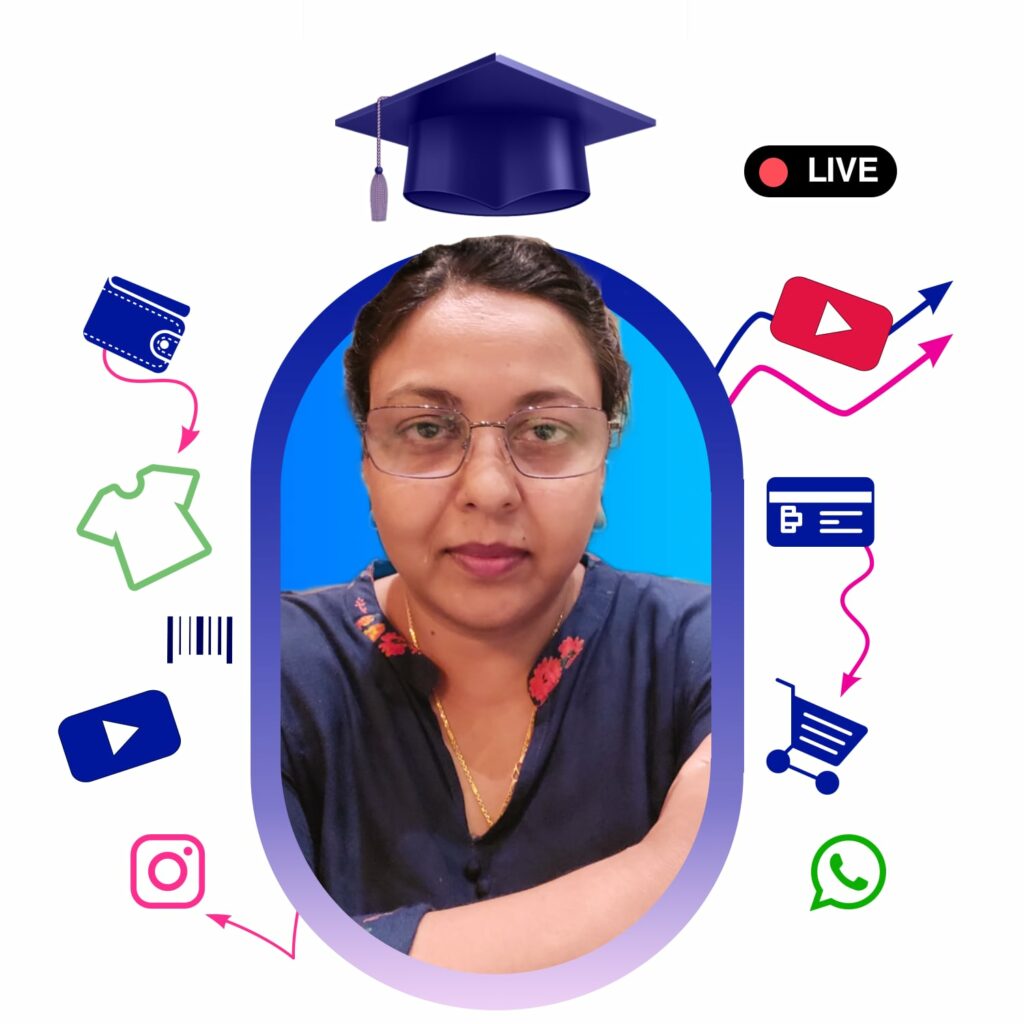 Hi, I am Anupama,
An Ecommerce & Digital Marketing Expert and Co-Founder of BrandLoom Consulting.
I have helped more than a dozen e-commerce businesses with my Online Sales Engine Model to generate more revenue through digital marketing.
If you have a product, a dream, and a purpose; I am here to help you transform your business by taking it online. Together, we can maximize profits and help you build a unique business that will set you apart from the crowd and become wildly profitable.
My 5 key principles for a successful e-commerce Business
1. Develop for mobile
Mobile has accounted for half of the website traffic globally since 2017. And, findings have shown that consumers who have a negative experience on mobile are 62% less likely to purchase from a brand in the future.
Amplience data revealed mobile surpassed desktop (70% average) as the channel of choice for e-commerce interactions.
On July 1, 2019, Google implemented its mobile-first indexing by default, meaning the Google search algorithm will prioritize mobile-friendly websites. If your site is not mobile-friendly, it will be pushed further down Google search results.
2. Ensure performance is speedy
Website performance is a fundamental factor for user experiences. A research study equates the stress sustained from waiting for slow pages to load to the anxiety of taking a math test or watching a horror movie. This level of stress might explain why 53% of mobile users won't wait longer than three seconds for a page to load. A site's performance on mobile devices is especially important for SEO as it's a significant factor in Google search rankings as noted above.
Page speed has a dramatic effect on e-commerce, as approximately 70% of users agree that page speed influences their likeliness to buy. Google attributes a 1-second delay in mobile page load to a fall in the conversion of up to 20%.
3. Invest in design
Customers decide within 50 milliseconds what they think of your site. Based on how your site looks, customers may decide to stay or leave.
First impressions are 94% design-related, and a further study shows 46% of consumers base the credibility of a website on its visual appeal and aesthetics, including layout, typography, font size and color schemes.
Images are crucial in the design of an e-commerce site. Use images for visual storytelling.
Don't go with an out-the-box design template as your design is fundamental for differentiating your e-commerce site from the herd. The best website designs will captivate your customers, reduce bounce rates and ultimately increase your conversions.