Wouldn't it be awesome to put sales on auto-pilot? Anupama's course talks about how you can build an Online Sales Engine that can target, reach out and keep selling to your existing customers – automatically.
Engineer your own now- and ensure that your customers are always on board.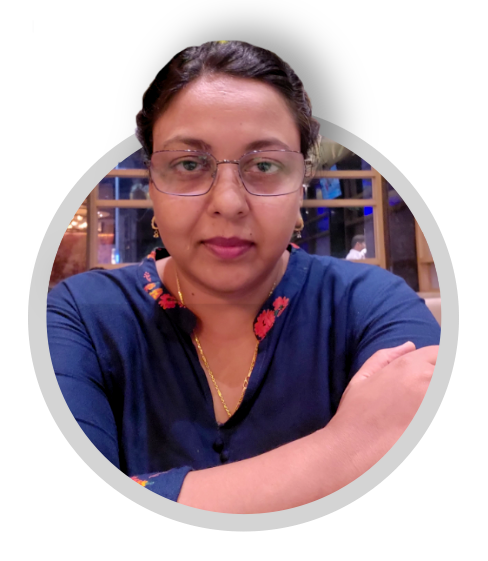 GET STARTED WITH ANUPAMA
If you ever wanted to be a profitable and successful business, this is it.
Now it's your chance!
START YOUR OWN ONLINE STORE TODAY!
Yes! It's your turn. Don't sit on the sidelines watching others chase and catch their dreams.
Discover the exact systems, frameworks and processes that Anupaam has used to help build profitable ecommerce stores from scratch. MindLitt Online Sales Engine is an online program that shows you how to start lean and get profitable fast, selling products in an online store.
Brought to you by MindLitt and taught by ecommerce expert, Anupama Singh.
SIMPLE, STEP-BY-STEP
This is a step-by-step online program (with private mastermind groups) that will take you through the whole ecommerce process from optimizing your store to building an audience and re launching your physical product.
If you ever wanted to run a profitable business, stop trading your time for money and generate more income for you and your family…. MindLitt Online Sales Engine can show you how.
This is a great business to be in. And even better to start on the side of your 9-5, or it's something you can go all in on. It's flexible and something you can work through at your own pace…
10X Your Online E-commerce Business using Sales Automation
Online Sales Engine is a level 2 course that gives you the blueprint to automating your sales process. You may have an engaged audience- but can you convert them to your customers? After mastering the right skills- you DEFINITELY CAN.
The techniques you learn here can help you put your targeting and selling processes on auto-pilot.
And increase your volumes and revenues- GUARANTEED. If you can follow the blueprint that Anupama lays out, you can leave your competitors far behind and build up a base of satisfied customers who will keep coming back for more.
Not only will you see your cash register ringing, but you will also ensure good ROI in your sales operations- which will ensure long-term, sustainable growth for your business.
Not only will your Sales Engine automate your business growth, but it will also ensure a great brand experience for your customers.
All this- without the need for manual intervention after initial implementation.
You don't need to be tech-savvy to understand and implement the techniques- anyone can do it.
All you need is the right guidance and some smart work.
Be prepared for breakthroughs as you keep implementing the techniques you learn. With each lesson- you will be able to reach higher. Not only will you grow your sales, but progressing through the program will also make you a better manager.
So sign up for this course, and skyrocket your sales.
Automate your growth- and free up your time.
So that you can spend it on what is essential: innovating your product and managing your business.
Anupama is The Founder of MindLitt and Has a Passion For Innovation
EARLY CAREER
After striking out on her own, Anupama today serves as the CTO of BrandLoom, India's most sought-after ROI-focused digital marketing & branding agency.
With the Online Sales Engine- you can SELL ANYTHING ONLINE. And put growth on auto-pilot.
All you need is just 20 minutes a day with Anupama, and in 6 weeks- you will get a blueprint for optimizing and growing your business.
Here's what you are signing up for:
1. Boosting your sales and driving revenue at low costs
Yes, it is good to see goods fly off the shelves. But is it cost-effective? You may have a business- but if you cannot boost your sales while keeping your marketing and other expenses down- you will be in the red. With the tools that Anupama provides you with, you can avoid that fate. Keep costs down, ensure good returns on investment and see your revenue soar.
2. Reach an already engaged audience
If you have an engaged audience, it is time to take the next step. You have to convert them into customers. This is precisely where many fail- they lose out on their audience when they try to change the relationship. Anupama will teach you the tricks to optimize your funnel so that you can keep your audience hooked and prompt them to make the right purchase decisions.
3. Deliver targeted & personalized offers to your audience
Every customer likes to be seen. The market is hugely competitive- today, customers can switch between brands with ease. If you want to retain them, you have to go the extra mile and cater to them on a personal level. With Anupama, you will learn the science (and art) of targeting your prospects efficiently and craft the best personalized offerings for them.
4. Reach a global audience
In this globalized world, we have to think big. The internet has connected people from the world's farthest corners and has forever changed customer expectations. So go beyond your tiny hamlets and connect with a global audience. The whole world is your marketplace- and with the tricks, you learn here, you can seize opportunities beyond borders.
5. Easy to get started
You don't have to be a tech wunderkid to understand and execute what you learn. This course is meant for everyone. You can quickly get started on this- and as you progress, you will find that you can tackle more complex tasks easily.
6. Automate your business
With this course, you can leverage frameworks and tools that will help you automate your business. This not only saves energy and time but also minimizes the need for manual intervention- thereby reducing workforce needs and making your sales process faster and more efficient.
7. Gives you a significant advantage over your competitors
When you implement the techniques you learn and deploy the necessary tools- you will push ahead of your competitors. And as you keep fine-tuning your processes, you will only increase the distance that lies between you and them. This is because you will have more time on your hands and free up resources to focus on other essential areas.
8. Free your time- spend it on what you want to do
Anyone who has been in your shoes knows there are SO MANY THINGS TO BE DONE. With your plate piled up high- it is easy to burn out. Avoid that fate by automating your sales process and dedicate your time to more enjoyable and essential things.
Are you ready to start your journey towards success? You need to empower yourself with the proper knowledge and set of skills to reach the next milestone. So, take control of your destiny and spread your wings.
Get Lifetime Access
Once you purchase a program, you can access it for your entire life.
Cost-free upgrades
If there are any upgrades to the program you bought, you can get them for free. No extra charges!
Special Discount
Join NOW, and you can avail yourself of some great discounts on the purchase price.
Try It Risk-Free For 7 DAys
Want a trial run before you commit? If you are a MindLitt member, you can test out this program for 15 days from the date of purchase. If it doesn't meet you expectations, get a refund with just a click. No questions asked.
GET THE 8 COURSE ONLINE SALES ENGINE 2.0 BUNDLE
Everything You Will Ever Need To Successfully Launch An E-Commerce Business
8 For The Price Of One!